The Northwest Ballet Company
Artistic Director - Marisa Roth


The Northwest Ballet Company was formed in 1980 for the purpose of producing high-quality, classical ballet dancers. The requirements are demanding and a high level of discipline and technical maturity is expected. Students of the Northwest Ballet School must audition each year for acceptance into the Company.
The Northwest Ballet Company hosts and performs twice a year in the annual productions of "The Nutcracker" and a spring show production. We have educated the Flathead Valley audience who have come to expect a level of ballet that is polished and characteristic of a pre-professional company.
Our spring productions are dedicated to presenting new choreography, various story ballets and contemporary works. Our repertoire includes "Sleeping Beauty," "Cinderella," "Coppélia," "Phantom of the Opera," "Alice in Wonderland," "Pas de Quatre," and "A Midsummer Night's Dream."
We have a large wardrobe of costumes to provide for all performances, continually managed and maintained by two talented and passionate Company Wardrobe Mistresses. The Northwest Ballet Company has roots deep within this community that will continue for years to come.

Members 2017-2018


~Principal~
Julia Esakoff
Moira Bruce

~Soloist~
Regan Tintzman
Megan Rediger
MaKenna Holman
Katie Carr

~Demi Soloist~
Allison Miller
Danika Tintzman

~Corps de Ballet~
Cecilia (CC) Cornish
Kylee Brewer-Leatzow
Madison Brewer-Leatzow
Christen Smith
Anika Bennetts
Emily Hove
Olivia Baker

~Jr. Company~
Ava Franchi
McColl Miller
Natalie Mills

(back to top)
Membership Requirements
Members must be at least 12 years old and must have at least one year of pointe work. Auditions are held in the spring of each year. Upon acceptance, members must adhere to the following requirements: attend three advanced ballet technique classes per week including one en pointe; attend all rehearsals; attend at least one MDAA workshop per year to expand their education and technique; and attend a summer workshop. Additional classes in other dance disciplines are encouraged.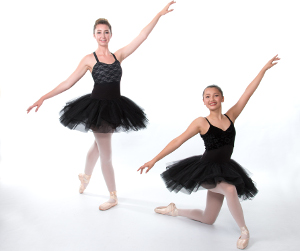 (back to top)
Pointe Shoe Fund
The Northwest Ballet Company Pointe Shoe Fund was established in 1996. Company members require roughly three to eight pairs of pointe shoes per year. Pointe shoes are needed for technique class, rehearsals and performances. The average cost of one pair is $85.
We invite you to be a sponsor in our Pointe Shoe Fund. Your contribution will provide a Northwest Ballet Company member with two new pairs of shoes during the 2017-2018 season.
Junior Company will receive 20% off their two pairs of pointe shoes during the year.
NWB Pointe Shoe Fund - 1411 1st Ave W. Kalispell, MT 59901
(back to top)

Dancing Alumni
Morgan Sego - Ballet West Academy
Abby Cockrell - North Carolina School of the Arts
Leslie Green - Pittsburgh Ballet Theatre Pre-Professional
Paige Allison - Headwaters Dance Company
Amy Fulton - University of Utah Dance
Larissa Marceau - Boston Conservatory
Malachi Squires - Fort Worth/Dallas Ballet
Gina Johnson - Meh-Tropolis Dance Company
Yohana Weaver - Nebraska Modern Dance Company
Marisa Brewer Roth - Lake Erie Ballet Company
Wendy Maurer - Pacific Northwest Ballet
Seana McGarvey - Joseph Holmes Company
Kari Morehouse - The Ballet Company of Spokane

Northwest Ballet Company members attend Montana Dance Arts Association (MDAA) workshops that are hosted in various cities around Montana. Workshops are held every spring and fall. Master guest instructors from the United States and Canada are invited to teach classes in Ballet, Tap, Jazz and Modern technique. Company members enhance their dance education at these workshops and many receive summer scholarships to prestigious dance programs. Past scholarships awarded include Summer Dance Labs, Hartford, Pacific Northwest Ballet and Gus Giordano, to mention a few. The Northwest Ballet School & Company has been a member of MDAA for almost 40 years. Faculty of the Northwest Ballet are frequently on the voluntary MDAA Board of Directors. Students from the Northwest Ballet School are also consistently accepted into the University of Montana's dance program to continue their dance education.

(back to top)

Join Our Mailing List

Become part of our Mailing List! Receive reminders of upcoming performances, learn more about our productions and dancers, as well as interesting facts about each show. Be the first to know what production is coming up next, who will be dancing, when discount tickets are on sale and more! This information is also found in every quarter's newsletter.

Name: ___________________________________

Address:__________________________________

City: ____________________________________

State: ____________________________________

Zip:______________________________________

Email:_____________________________________

Drop in the tuition box at the Dance Art Center in Kalispell or mail to: NWB Mailing List, 1411 1st Ave West, Kalispell, MT 59901